Are you struggling with DIY?
Join the 10 day Website Kick-Start Challenge and receive actionable steps & ready-made templates DAILY for 10 days!
You will learn how to choose a name for your business, how to discover your brand personality, what to do with hosting, what tools I use, and much more…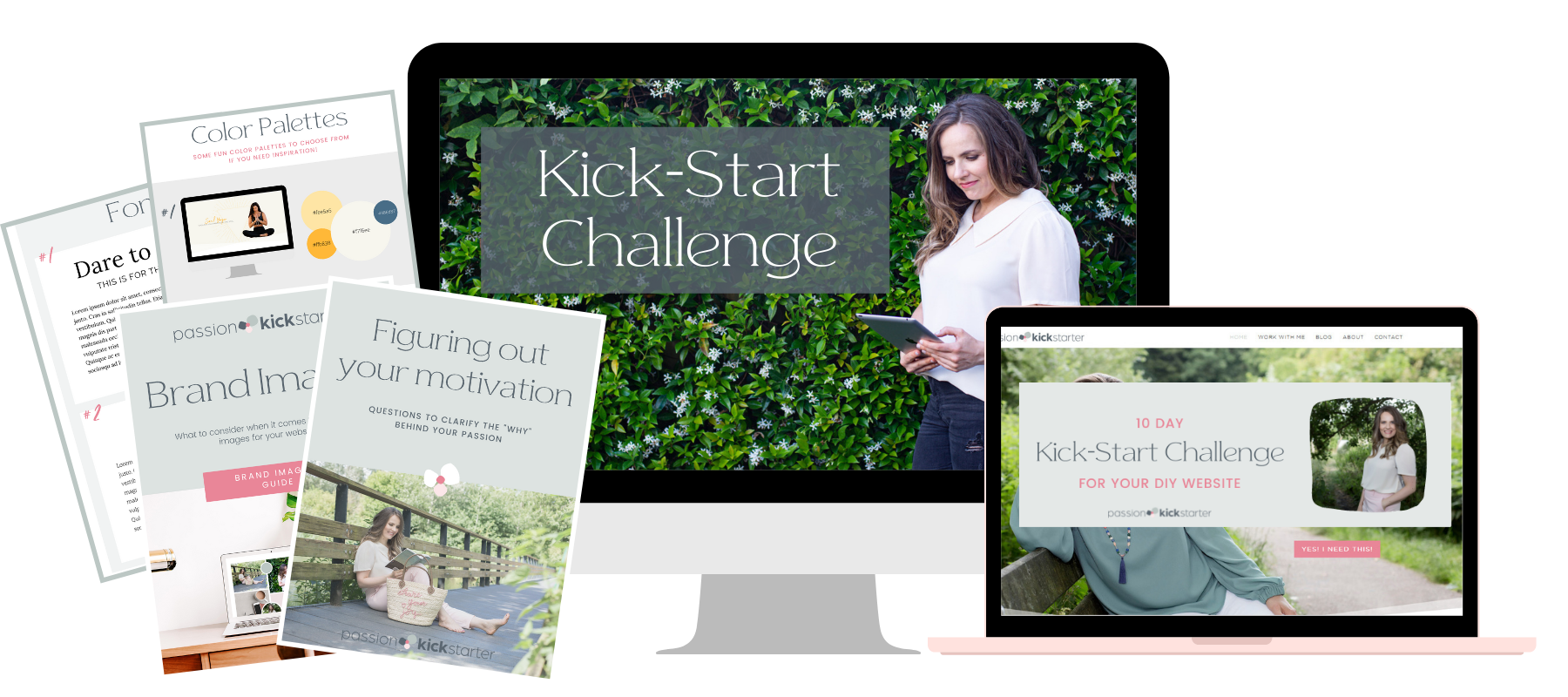 What's inside?
Day 1 – the WHY:
Understanding the WHY behind your Passion business (including a workbook)
Day 2 – Naming your business:
Naming your business and understanding how to check for domains.
Day 3 – Hosting and domain:
Reserve your Domain and select Hosting (including a step-by-step workbook for reserving your hosting)
Day 4 – Branding:
Branding your Business – How to select the colors and fonts for your project, and how to put it all together into a Brand Board (including Canva templates and color + font combinations)
Day 5 – Design tools for non-designers:
Design Tools to use when you are not a designer!
Day 6 – Images to use:
Where to find free images to use for your website, and what paid sites are my favorites when it comes to images (includes a website image guide telling you the do's and don'ts when it comes to website images)
Day 7 – WordPress themes:
What are WordPress themes, and what are my free and paid favorites to use.
Day 8 – Building your email list:
How to start collecting emails and building your email list.
Day 9 – Lead magnet:
How to make a freebie / lead magnet for your email list.
Day 10 – Google Analytics:
Setting up Google Analytics to track the website traffic you have.
YES!! Sign me up!