5 Reasons Why You Need a WordPress Maintenance Plan
Protect Your Investment With a Plan to Keep Your Website Up To Date
Tell me this: Once you are finished designing your website and decide it's time to publish, do you go back in later to perform routine updates and maintenance?
If so, when is the last time you've checked on it?
If you answered no, or can't remember the date, this article is for you!
Building your website requires your valuable time and money to establish all the elements needed to make it both professional-looking and fully functional.
Just as you planned to create your WordPress website, you should also plan to maintain it for the months ahead to ensure it's up-to-date and secured.
If you are not tech savvy — or if tinkering with your website leads you down a rabbit hole that lasts for hours and ends with a headache — here are five reasons why it's time to make a WordPress maintenance plan now!
#1 Your WordPress website needs regular updates to remain secure
If you don't perform updates on your site regularly (at least once a month), you leave your website vulnerable to crashes or, worse, hackers trying to attack your website.
From changing your passwords, scheduling backups to updating your plugins, these actions are super important for maintaining the security of your site.
The good news is that this doesn't have to take much of your time. If you know what to do, it's simple to go in at least few times a month and check that everything is still going smooth.
Or simply outsource this to someone else and have zero headache about it.
#2 It will create a better user experience on your website
No one likes a laggy, super slow-loading website, or link that lead nowhere!
Maintaining your website each month helps you fix any bugs  or broken links that may interfere with how your visitors interact with your site.
Because let's face it, if a link is broken or a page takes forever to load, I'm out, and I'm pretty sure so are 99% of your visitors…
I recommend checking your website's performance as a part of your maintenance check to make sure that this will not happen to you.
The goal is to make your website as easy as possible for them to navigate!
#3 Your conversion rates can increase
When you improve your website's user experience, your visitors can convert quicker.
How?
By maintaining your brand images, web copy, content, links and more, you help your site to load faster and for your visitors to get to the right page faster.
When everything is optimal and up-to-date, it also gives a feeling of trust to your visitors. They get the feeling that there is someone professional behind the website.
When things are not maintained, it unfortunately gives an impression of sloppiness, which doesn't really portray trust. So don't let this vbe your clients first impression of you!
#4 You will safeguard your investment in your website
Picture this: You wouldn't leave your brand new MacBook Pro just sitting on the floor when you're not using it, right?
That leaves it susceptible to dirt, dust or someone stepping on it!
When you have just spent some serious time and money on your website, you deserve the peace of mind that your investment is properly taken care of.
Your website is a long-term investment, and therefore should be treated as such. The beauty of regular maintenance is also that should there be an issue, you are able to fix it immediately. 
I cannot tell you how much time and money it costs to fix websites that are full of "weeds"  like a garden left unattended. 
#5 You will free yourself of burnout!
If website development and design just isn't your thing, it might drive you a little crazy to have to manage your website—especially if it needs serious maintenance or updates. 
The frustration and stress of trying to fix things gone wrong with your site is avoidable when you have a plan in place to regularly maintain your site.
Also it's worth considering oursourcing if you are regularly updating your site or blog, but don't feel like this is a good use of your time. An expert can do things 90% faster and more effective than you can, so in my view it's always better to stay in your own zone of genious rather than try to do every single little thing in your business. 
Website design and maintenance is one of those beautiful things that can easily be outsources. So perhaps this is your sign to start learning to let go of the reigns and start trusting someone else with your business-baby! You will feel elevated once you make that leap, trust me!
Make a WordPress Maintenance Plan for Website
Need help maintaining your website so it stays fresh and beautiful? Not the techy type and don't have time to manage your site? Allow me to handle it for you!
I designed my WordPress Maintenance Plan to help my clients perform basic tech maintenance each month to ensure it's updated and running smoothly.
I'll run reports on all the important stuff from Google Analytics to plugins, and I'll even upgrade your content like text, images and blog posts.
If it's been a while since you checked in your website, let's chat so I can get to work keeping your site up to date so you don't have to!
I'm your coach, brand and webdesigner when you want to get serious about your Passion project and make it into a business with a beautiful online presence.
I'll help you with tech, design and courage. Contact me and we'll create some magic for your Passion Business!
Subscribe to stay in touch!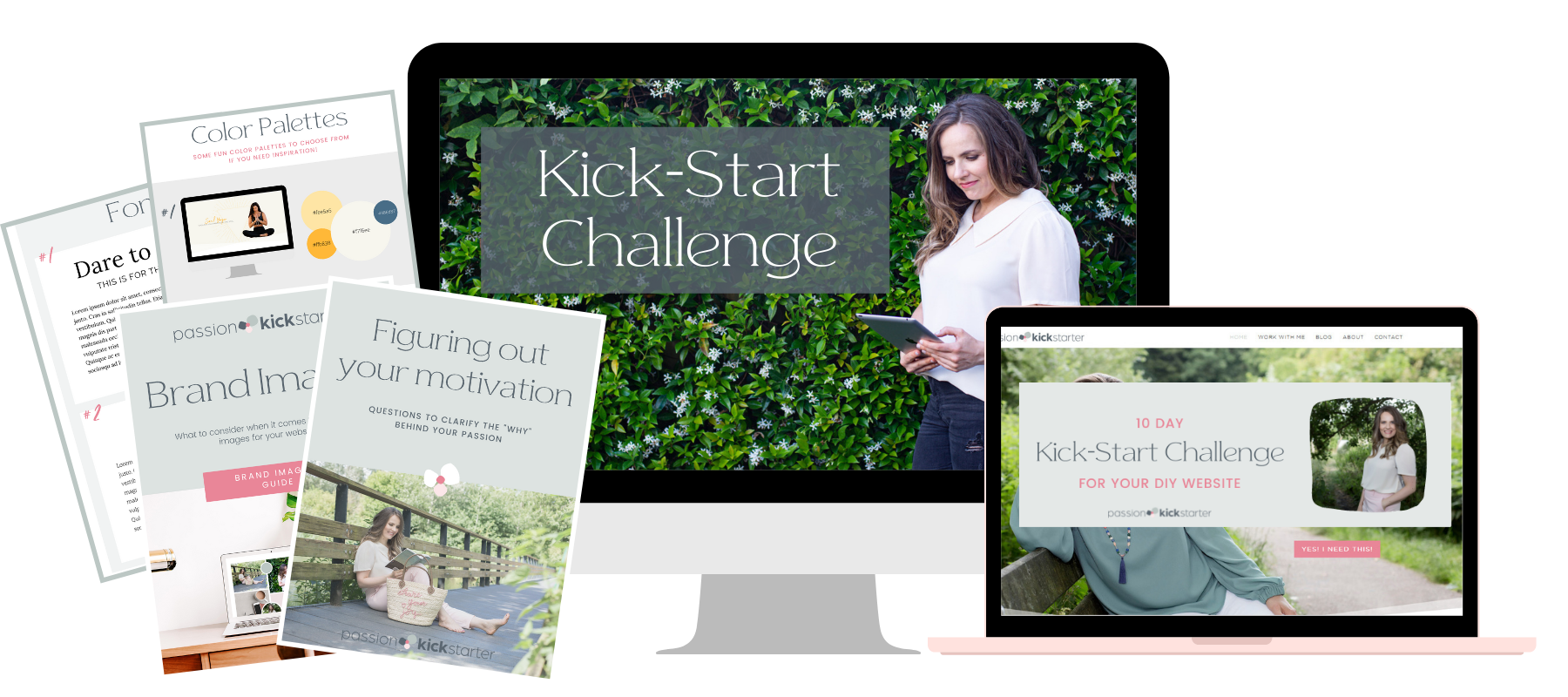 Need help with your website?
Contact me and let's work together!