How To Use Fonts To Enhance Your Brand
In other words, understanding the impact fonts have on your branding and customer experience. 
Why are fonts even important?
I've talked about how to pick your brand fonts to share your brand story effortlessly with your ideal clients. In this article, we'll go more into depth on how to use fonts to truly enhance your brand!
Your fonts are one of the most important elements of your brand as they define the vibe of your brand.
The typography you use can be simple but classic (like Times New Roman) or more bold and quirky (like Ella Brush), or even a good mix of both.
What matters most is that your fonts call back to your brand identity.
They should make it easy for your customers to know the tone and personality of your business.
What do your fonts say about you? What emotions should your customers feel when they see them?
Your fonts have the potential to truly impact how customers understand you as a business!
3 Ways To Use Fonts to Enhance Your Brand
Your fonts are used in a variety of ways in your business.
Here are the main 3 ways fonts are seen by your customers when they discover you — and 3 ways to use them to better tell your brand story!
1. Your Brand Logo
One of the first things customers will notice about your brand is your logo.
It showcases your overall brand identity with your fonts and color palette choices before you've even said a word!
This is because fonts have the power to make a statement by setting the mood of your brand.
To enhance your brand logo, follow the 2 Font Rule.
The 2 Font Rule is never using more than two fonts in your graphics. This includes your logo as you want a clean and cohesive vibe to your brand.
The two types of fonts you use are completely up to you, as long as the fonts are easy to read, they complement each other (not two different script fonts, please!) and have the versatility to be used seamlessly on desktop, mobile and other platforms.
Whereas you logo font doesn't have to be the same font you use as website header font, it should still match the vibe and character of your brand. More on that in the next section.
2. Your Website Copy
Your website copy fonts should match your header font as they work together to tell your brand story. Use your header and body text fonts to drive home your brand message.
Generally the header font is where you show off your personality a bit more, as this is the font that is used more sparingly and therefore can handle a bit more character.
Your body font should be easy to read, and although it will not be as obvious as the header font, it can still convey character (think traditional newspaper font like Times New Roman, compared to a more modern and informal font like Montserrat).
Try not to use more than three fonts for your web copy as you want to keep it neat (the third font being an accent font, used only here & there for emphases).
3. Your Social Media Graphics
If you haven't noticed yet, the theme here is consistency!
Just as your brand logo and website copy fonts match, your social media graphics should, too, be the same.
I know platform like Canva make it so tempting to try out all kinds of funky fonts, but you should really be consistent and use the same fonts on your socials as well on your website.
Your social media graphics' fonts should tie back to your brand personality so your customers can discover you on any platform and immediately recognize you!
Bonus Tip: Choose Your Brand Fonts Carefully!
To achieve a consistent, clean brand story with your fonts, make sure you choose your fonts carefully. Here's how you start (or click here for a more detailed guide!):
Know Your Brand Personality
Your brand personality can be summed up by adjectives that describe the vibe of your business. These adjectives can be:
Bubbly
Calm
Traditional
Bold
Professional
Playful
…
Pick Fonts That Match Your Brand Personality
When you know which adjectives define your brand personality, choose fonts that enhance it! From serifs to handwritten fonts, these fonts can bring more meaning to your brand identity.
Think about the Apple brand. They use a neutral yet sleek San Fransisco sans serif font that comes in different weights (like light and bold) to tell their brand story as tech trailblazers.
Your brand fonts have the same power to establish your brand, and help your customers get to know, like and trust all at a glance!
Need Help With Your Branding?
Enhancing your brand with fonts is to bring uniformity to the most important interactive elements of your brand.
If you're not sure how to pick and design your brand fonts to show off your brand identity, I'm happy to help.
As a web designer and branding expert, it's my pleasure to help you build a beautiful, cohesive brand to make your website and overall brand shine.
Contact me if you have any questions or need help getting started!
I'm your coach, brand and webdesigner when you want to get serious about your Passion project and make it into a business with a beautiful online presence.
I'll help you with tech, design and courage. Contact me and we'll create some magic for your Passion Business!
Subscribe to stay in touch!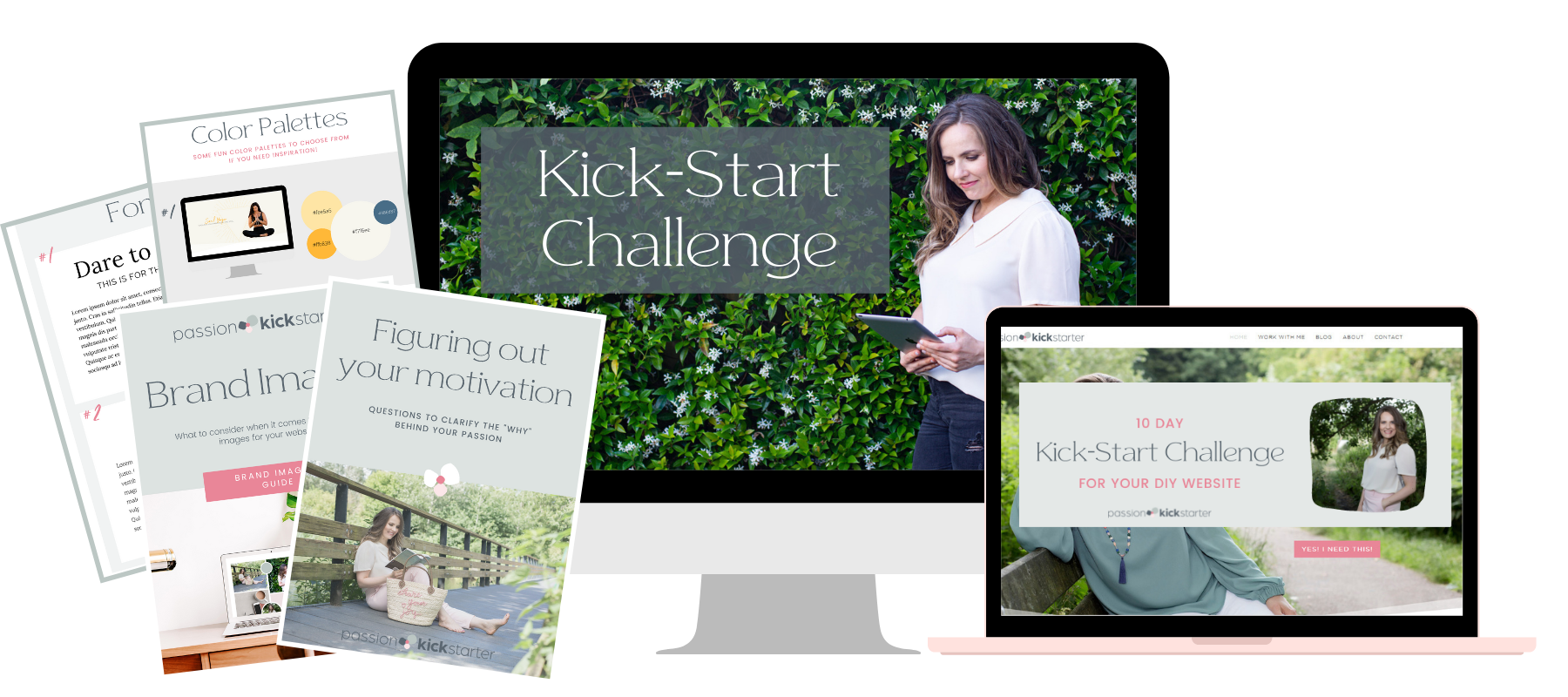 Need help with your brand or website?
Contact me and let's work together!